The "Scientific Papers. Series A. Agronomy" (ISSN 2285-5785; ISSN CD-ROM 2285–5793; ISSN Online 2285–5807; ISSN-L 2285-5785) edited by the University of Agronomic Sciences and Veterinary Medicine of Bucharest, Faculty of Agriculture was published for the first time in 1955. The journal was edited in Romanian language with abstracts in English, French and Russian. 
The journal received ISSN 0521-3401 for the volume XXXIII in 1990, which was replaced with ISSN 1222-5339 for the volume XXXIX in 1996.
In 2001, the journal underwent significant changes both in form and content, i.e. a new cover and new instructions for authors.
The journal has been edited entirely in English starting with 2009. In 2012, ISSN 2285-5785 replaced the former ISSN 1222–5339. Also starting with 2012, the journal has changed the journal cover and the instructions for authors in accordance with the international requirements in this field.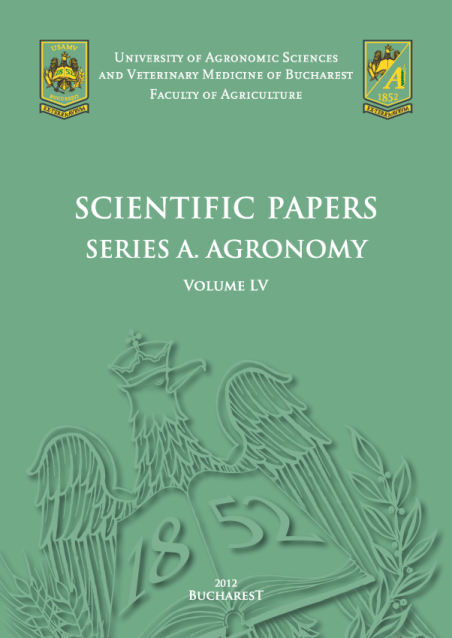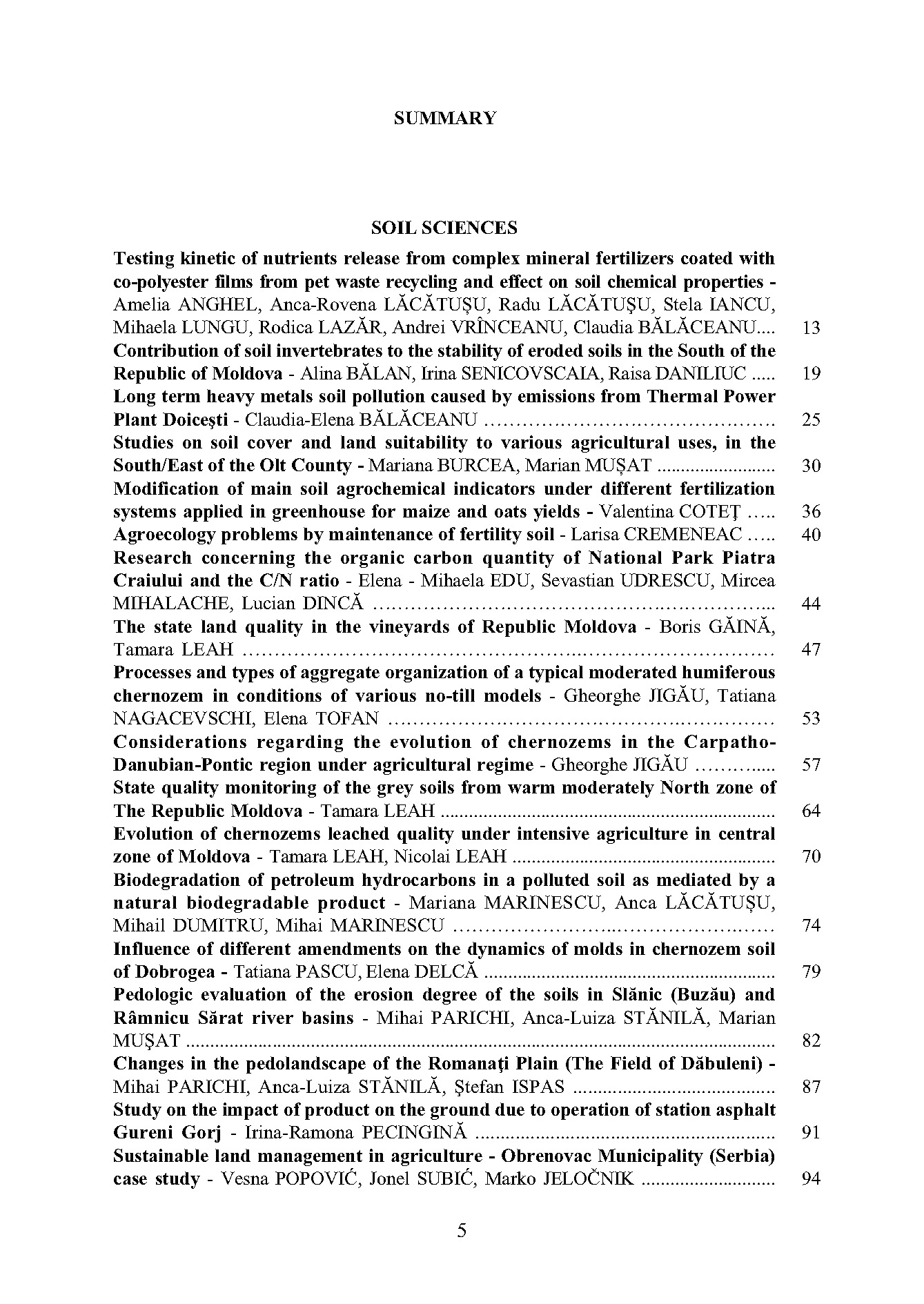 Today the journal is published on paper (ISSN 2285-5785), CD-ROM (ISSN CD-ROM 2285–5793) and online (ISSN online 2285–5807).
Expert evaluators from Romania and abroad provide the quality of the published scientific papers by peer-reviewing. This renders the Scientific Papers an open access journal publishing original works of top quality and substantial scientific content.
The "Scientific Papers. Series A. Agronomy" is indexed in the CABI international and ERA databases, and is highly appreciated in Romania, Europe and worldwide.